Welcome to SeraphimBlueskyNaples.com
I absolutely love the powerful healing modality and learning platform called Seraphim Blueprint. I love Jesus and have traveled the world learning how the consciousness of Christ is for everybody. This teaching is to empower the individual to do more than you thought was possible. Join me on this journey of Love & Miracles.
Your Teacher and Friend,  Lucy Finch
The Seraphim Blueprint Symbol
Welcome to The Seraphim Blueprint© System of Angelic Healing. Let us take a journey of self-discovery, self-healing, healing for others and glorious awakening to celestial reality and personal empowerment. This teaching gently guides you to the reality of living in your divine rainbow body while breathing in a physical body on Earth. Putting your hand on the symbol gives you a taste of this beautiful energy of Divine Empowerment and Unbounded Love.
Seraphim Blueprint trains the individual
The Seraphim Blueprint System, created 13,000 years ago by 13 Seraphim during the time of Atlantis, and brought to Humanity through Ruth Rendely in 1994 enables humans to receive Life-Force harmonizing Energies. The ultimate purpose in this is to have humans experience profound deep love and bliss on this planet while here which is biblically referred to as 'Heaven on Earth'.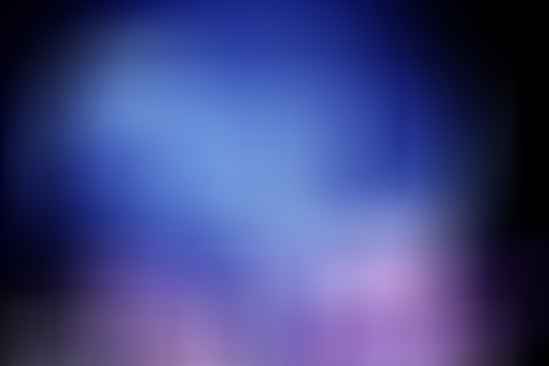 Changing the World by Changing You
This Seraph teaches us that participation in this system enables us to become a positive influencing part of the collective conscious hologram of humanity which invokes divine energies into our unbounded being. This breaks down the artificial barriers implanted by fear, cosmic karma and limiting beliefs. This system also recreates your awareness & connection with all that is.
Lucy is an amazing Seraphim Blueprint Teacher!  I met Lucy about 6 months ago as I purchased some quartz crystals from her shop so that I could charge them with Seraphim Angel Energy.  She is such a wealth of information and such an old soul.  Lucy pushes the boundaries of consciousness and always gives me new things to contemplate.  I am grateful to have met her in this life and she will always remain dear to my heart. Blessings,

Raleigh, North Carolina

I met Lucy in Naples, Florida during the Spring of 2015, at a time when I was in desperate needs of guidance. Unanticipated changes and losses, at the physical, emotional and material levels (health, life partner, friendships, children, dog, job, house) had occurred in my life over the preceding year and I needed support to make sense of it. It felt as if all that I knew or possessed was taking away from me in a very short period. I was in a dark place and the need for direction was real!   I had no clue that this encounter with Lucy would be a turning point in my life. During our sessions, together, she helped me release the negative feelings I had towards myself and towards the uncertainty of my future.  Within a few weeks after I met Lucy, a new sense of calmness and some inner peace started to resurface.  Over the months that followed, a new state of mind allowed me to bring more clarity and definition in my life and at the same time, it prepared me to embrace the spiritual journey I was just about to get on.   I then left my country to travel all by myself in Indonesia, Australia and in Europe for more than 16 months. I am now at the end of this exceptional journey and I will be returning to my country to spend Christmas with my children and grand children, holding a totally new approach to life. This journey has revealed many new angles of my own being that I had not yet discovered. The choices I am about to make in my life at this stage are very different than the ones I used to make in the past. The new orientation I am taking is aligned with my core values, my feelings and will be serving a higher purpose. It feels vulnerable but at the same time it is a lot more authentic and I am pleased that I have the courage to make these choices, now.  Lucy had an important impact on this journey.  I have been in contact with her throughout all the travels I made. Her wisdom and her unconditional love were truly meaningful to me. Back in the Spring of 2015, Lucy had also introduced me to the Seraphim Blueprint Series. I since then completed the six levels.  I have been meditating using these beautiful energies most days during this long travel and, they surely guided me on my new path. I am very thankful they were presented to me earlier on.  Thank you, Lucy, for helping me standing tall in front of all the possibilities that were still available to me at a time where I was seeing none. With love,  

Ontario, Canada

Dear Lucy,  I wish to express my appreciation for the opportunity to attend your recent Seraphim Healing Advanced class.  The enhanced initiations experienced in this class have strengthened my connection to the Seraphim Blueprint. As you are aware, my primary focus is practicing energy healing. One of the beautiful attributes of these Seraphim Blueprint energies is that one has the flexibility of using them by themselves or with other modalities. I encourage all energy healers to add these wonderful energies to their work enhancing their practice.    You are an amazing instructor.  You not only have a thorough understanding of the material you teach, but you have what I call reserve power.  This reserve power gained through years of experience with other modalities and teachings allows you to offer insights beyond just what is specific to the course material.  This also allows you to answer a wide variety of questions and concerns from your students.  You always have wonderful examples and explanations.  I believe that your extensive knowledge allows each student to have a very meaningful experience.  Your students leave the class not only understanding the material but also leave with knowledge and insight I believe only a teacher with your experience can impart.  I look forward to taking another class from you. Blessings, 

Naples, FL

The Seraphim Blueprint classes are evolutionary for all those that take them.  I have been using the energies and teaching the classes as well.  As a teacher and a practitioner of this healing system I can say that it is the easiest healing modality to integrate into your life no matter how active your lifestyle is.  As an attendee of Lucy's Seraphim Classes, I can testify personally to her deep understanding of this work and her ability to share it with others is efficient and pleasantly magical.  Heaven is descending on Earth and the Angels are helping us understand our purpose. 

Naples, Florida

In our lifetime we are blessed with those who cross our path that teach. I have been blessed by crossing paths with Lucy Finch, an amazing teacher.  Lucy carries the light of passion, intelligence, compassion and the desire to assist in ones' evolution as she teaches.  I have learned much from my teacher Lucy and am forever grateful that our paths have crossed.

Wisconsin

In our lifetime we are blessed with those who cross our path that teach. I have been blessed by crossing paths with Lucy Finch, an amazing teacher.  Lucy carries the light of passion, intelligence, compassion and the desire to assist in ones' evolution as she teaches.  I have learned much from my teacher Lucy and am forever grateful that our paths have crossed. JB- Wisconsin Lucy thank you for everything you do, your many gifts are on so many levels of your multi-dimensional being, a true protector and healer of mother Gaia leading by great example. I found seraphim energy to be healing bringing harmony, peace and love providing tools allowing expansion beyond limitation .… I will certainly encourage everyone to take the 6 levels and advance healing to start. Your teaching of Seraphim blue print energy is empowered by your genuine heartfelt unconditional love energy, calmness, patience, so much generosity it makes the experience a blissful moments of gathering that is wished to never end.  I am forever honoured and grateful to be sharing part of my journey with such a beautiful soul. Thank you, thank you, thank you Lucy, Thank you, thank you, thank you great Seraph Thank you, thank you, thank you to all the great souls I had the honour to share this beautiful experience with.

Miami, FL
There are initially six levels:
Level 1- Seraphim Healing is designed for physical and emotional self-healing for yourself and others in a harmonious way. 
Level 2 – Seraphim Sacred Geometry progressively removes karmic boundaries allowing those initiated to achieve more in this lifetimes.  This Level works with a controlled Kundalini rising.
Level 3 – Seraphim Manifestation helps you achieve your personal desires in an efficient and purposely manifesting way.
Level 4 – Seraphim Cosmic Splendor helps you to repair and adjust to cosmic forces of movement and expansion that you didn't even know were upon you.  Imagine the affect our bodies experience as our planet hurls through space at thousands of miles per second.
Level 5 – Seraphim Planetary Healing connects you more so to Gaia, our planetary home.  Initiates discover and connect to other non-physical beings and communicate with Mother Earth while appreciating the Natural Order.
Level 6 – Seraphim Grace and Union enables us to truly absorb beauty from our environment, strengthening our collective consciousness and experiencing Union with Source.
Please note: Drug addicts should not participate in any Seraphim Blueprint classes. The energies and drugs might not mix well. The energies could trigger an immediate severe detoxification process of the body. 
Recovering drug addicts can benefit from these energies.